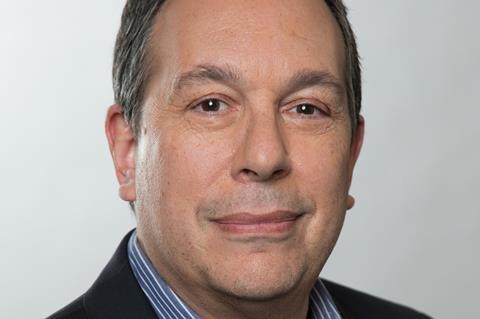 eOne has appointed producer Mark Gordon president and chief content officer, film, television and digital and agreed to buy the 49% of The Mark Gordon Company that it did not already own for $209m.
Steve Bertram, co-president of the global independent's recently combined film and TV operations, will now become eOne's president, film, television and digital, overseeing commercial and distribution operations. John Morayniss, Bertram's fellow co-president and previously head of eOne Television, is to step down after a transition period.
The company said in a statement that in his newly-created role Gordon "will continue his producer and creator-friendly philosophy…" and "deepen eOne's network of creative relationships around the world."
Publicly-traded eOne, formed in Canada but now with operations across North America, Europe, Australia and Asia, bought 51% of Gordon's company three years ago. The companies formed a joint venture to produce films and TV programming to be distributed around the world by eOne.
In the statement, eOne CEO Darren Throop said Gordon's appointment "underscores our vision to be the preeminent platform-agnostic content company in the world. Today's transaction signals that we are focused on investing heavily in the best creative talent. This is where Mark shines and what we know he'll continue to do well into the future with eOne and all of our resources fully behind him."
Gordon said Throop's "commitment to support our vision gives me confidence that we will achieve the quality and volume of premium content on a much broader scale both domestically and internationally. Ultimately, it is the creative partnerships with producers, writers, directors and actors that will bring us success. It is our mission to provide them the opportunity to tell great stories and to be financially rewarded for their work."
The Mark Gordon Company has produced films including Murder On The Orient Express and the Oscar-nominated Molly's Game, as well as TV series such as Designated Survivor and the upcoming The Rookie.
Besides The Mark Gordon Company, eOne's other ventures include Brad Weston's Makeready, Amblin Partners with Steven Spielberg, DreamWorks, Participant Media and Reliance Entertainment, feature production and sales company Sierra Pictures and unscripted TV production operation Renegade 83.