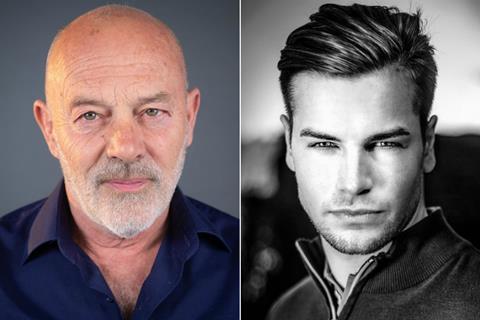 UK actors Keith Allen and Chris Hughes have joined the cast of franchise title Rise Of The Footsoldier: Origins as shooting got underway in Southend-on-Sea this week.
The pair join previously announced cast Craig Fairbrass and Vinnie Jones in the fifth title in the Rise Of The Footsoldier series, which began in 2007.
This outing takes the story back to the late 1980s and early 1990s, showing how three men united to form their own football hooligan gang in Essex.
Allen will play the owner of nightclub Raquel's, renowned as one of the country's most volatile clubs at the time. His film credits include Trainspotting, Eddie The Eagle and Kingsman: The Golden Circle.
Hughes will play a football fan in his feature film debut. He first appeared on UK screens as a contestant in ITV reality show Love Island in 2017, and has since worked as a TV presenter, including on male fertility documentary Me, My Brother And Our Balls, broadcast on BBC Three earlier this month.
Rise Of The Footsoldier: Origins is directed by Nick Nevern. Producers are Andrew Loveday and Terry Stone, with Signature Entertainment's Marc Goldberg and Elizabeth Williams as executive producers. Signature will also distribute the film in the UK in 2021.
The series has so far amassed 1.5m units in physical sales and has grossed a cumulative £202,304 at cinemas in the UK and Ireland.