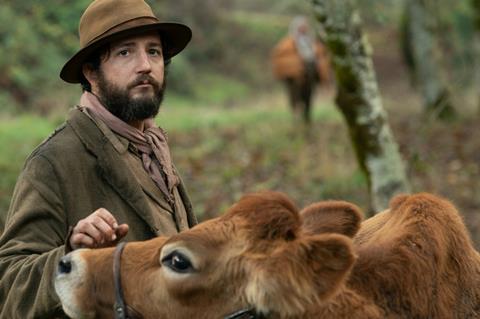 Kelly Reichardt has hit the front in the early stages of Screen's Berlin 2020 Competition jury grid with her latest film First Cow.
It received consistent scores from all seven critics, with nothing lower than a two (average) and this year's first score of four (excellent) from Screen's own critic, culminating in a 2.7 average.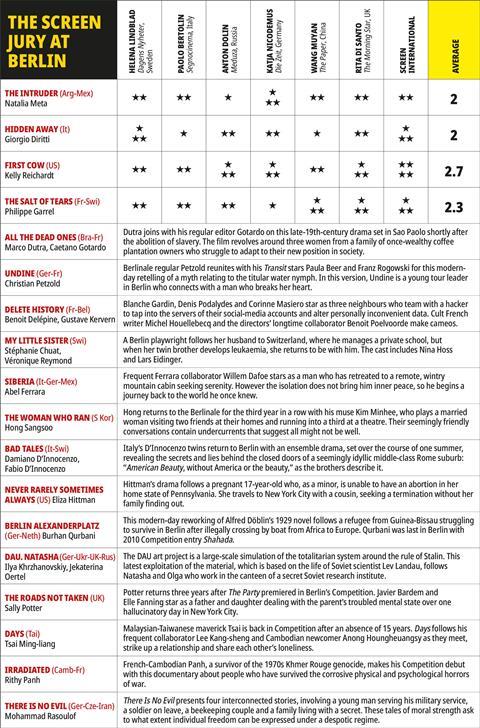 The film, which premiered at Telluride last year, centres on a cook who signs on to serve a party of fur trappers in the Pacific Northwest, forming a friendship with a Chinese immigrant.
Philippe Garrel's French-Swiss co-production The Salt Of Tears landed in second place of the four titles so far, with a 2.3 average.
The Paper's Wang Muyan, The Morning Star's Rita Di Santo and Screen's own critic considered it worthy of a three (good); but this was counterbalanced by a one (poor) from Die Zeit's Katja Nicodemus.
Cannes regular Garrel's latest starsLogan Antuofermo opposite Oulaya Amamra and Louise Chevillotte as a carpentry apprentice torn between two women, one in Paris and the other in his provincial hometown.
Next on the grid are homeland favourite Christian Petzold with Undine, and Marco Dutra and Caetano Gotardo with All The Dead Ones.