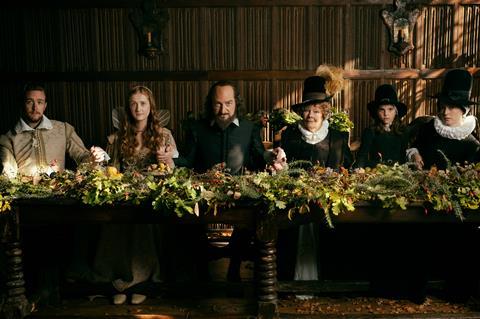 Sony Pictures Classics has acquired worldwide rights to Kenneth Branagh's All Is True set in the final years of William Shakespeare's life and has set an awards qualifying run in December.
Branagh plays the Bard, Judi Dench his wife Anne, and Ian McKellen plays the Earl of Southampton. The film marks screenwriter Ben Elton's first original drama and will receive a one-week year-end awards qualifying run in New York and Los Angeles on December 21, followed by the official release in 2019.
All Is True takes place in 1613, by which time Shakespeare is renowned as the greatest writer of the age. But disaster strikes when his renowned Globe Theatre burns to the ground and the devastated Bard returns to Stratford, where he must face a troubled past and a neglected family.
Haunted by the death of his only son Hamnet, he struggles to mend the broken relationships with his wife and daughters and is forced in the process to examine his failings as husband and father. His very personal search for the truth uncovers secrets and lies within a family at war.
Tamar Thomas and Ted Gagliano produced and executive producers are Judy Hofflund, Matt Jenkins, Becca Kovacik, and Laura Berwick.
"We have known and worked with Ken for twenty five years," said SPC. "We feel this is a movie he was destined to make. He conjures up for us the depth and dramatic richness of a character about whom we have always been fascinated. What we have seen has confirmed our excitement to plan a qualifying run at the end of this year and to open the movie fully in the new year. We believe audiences will embrace the freshness of All Is True."