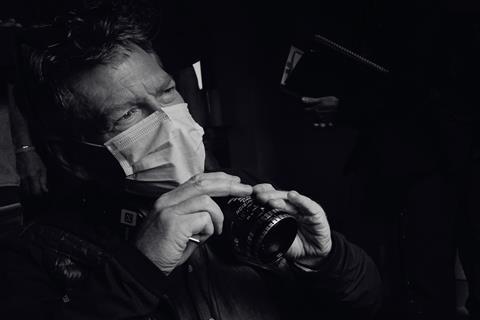 Focus Features has acquired worldwide rights to Kenneth Branagh's family drama Belfast, about a young boy growing up in the late 1960s in Northern Ireland. Focus will distribute the film in the US and Universal Pictures International will distribute internationally in 2021.
Belfast-born Branagh, who also wrote the script, described it as his "most personal film. It's about coming home".
Belfast stars Caitriona Balfe and Jamie Dornan, with Judi Dench, Ciaran Hinds, and Jude Hill. The film is produced by Branagh, Laura Berwick, Becca Kovacik and Tamar Thomas, with backing from Northern Ireland Screen.
It was one of the first independent features to shoot in the UK in late August after the country emerged from the Covid-19 lockdown.
Last month Branagh talked to Screen about the measures the production had taken to keep the cast and crew safe. He described 85-year-old Dench as "a complete, sleeves-rolled-up collaborator".
"Judi was in hair and make-up away from other people and went from there to the set with a mask," he said.
For scenes in confined spaces, the camera crew filmed through windows to keep the number of people in an enclosed space to "five or six" maximum. Daily temperature checks and a digital questionnaire monitored the health of all involved. Branagh was even able to incorporate the safety measures into his story. "In recreating the historical threat that period produced in street life, we had crowd artists masked on screen," he said.
"Everybody understood, however complex or time-consuming some of the preparations were, that it not only protected particular individuals who might be in vulnerable groups — it protected absolutely everybody," he continued. "There was a tremendous sense of shared responsibility."
The film shot for several days in the eponymous Northern Irish capital, before moving to locations in and around London in September. "We would have been in Belfast for longer [had it not been for the pandemic]," the director revealed. "When we were there, we were incredibly fleet of foot. The film infrastructure in the north of Ireland is so highly developed, partly as a result of the success of Game Of Thrones, that the assistance we were given was second-to-none."
Branagh's Death On The Nile will be released by Disney/20th Century Studios in September 2021. It was originally set for release in December 2020.
This is the first time Focus has worked with Branagh on a film he has directed.