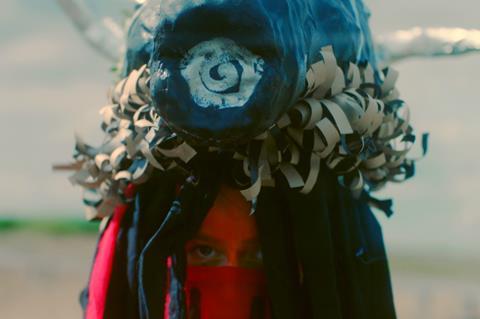 The jury and finalists have been revealed for 16 Days 16 Films, the European short film initiative aimed at addressing issues around gender, equality and discrimination.
Bafta-winning actress Thandie Newton, Proxima co-writer-director Alice Winocour and Doctor Who star Jodie Whittaker are among the jury members who will award one winner and two runners-up with cash and filmmaking support prizes.
The 16 selected films (see below) will each stream for one day from November 25 to December 10 through the social channels of Modern Films and the Kering Foundation, the corporate foundation of the Kering group, chaired by François-Henri Pinault that combats violence against women. The films will also be shared by NGOs Chayn Italia and En avant toute(s) in France as well as UK Says No More.
Nearly 150 submissions were received from France, Italy and the UK, all 25 minutes or under and directed by filmmakers identifying as female with a significant focus on gender-based abuse.
This is up from the 89 films submitted from UK filmmakers in 2018, when Jayisha Patel's Circle won the top award while Miranda Stern's Everybody's Business and Fiona Compton's Silence were named runners-up.
This year's series will conclude with a special screening of all 16 films with an awards presentation on December 16 in London.
The initiative was launched last year by Eve Gabereau's UK distribution and production banner Modern Films in partnership with the national campaign UK Says No More. It is being run in-house by communications director Ginta Gelvan and producer Johanna von Fischer, founding member and former director of the BIFAs.
It was inspired by 16 Days of Activism Against Gender-based Violence, which has run annually since 1991 between the International Day for the Elimination of Violence Against Women and International Human Rights Day.
The other jury members are Kering Foundation executive director Celine Bonnaire, Modern Films creative director Betty Aldous, broadcaster Edith Bowman, Obscured Pictures head of special projects Julie La'Bassiere, Elle France editor in chief Katell Pouliquen; UKSNM partnerships manager Sarah D'Angelis; and advocate and activist Marai Larasi.
16 Days 16 Films finalists
Calling Home, dir. Jade Jackman
Franca, dirs. Antonella Barbera, Patrizia Fazzi
Futurist Women, dir. Eelyn Lee
I'm Left Silent, dir. Daisy Evans
Jeanne, dir. Clémence Peloso
Kedamono - The Beast, dirs. Germana Bianco, Chiara Speziale
Keepsake, dir. Helena Coan
Last Leg, dir. Ella Bennett
Naked Links, dir. Juliette Saint-Sardos
Rèsce La Lune, dirs. Giulia Di Battista, Gloria Kurnik
The Third Sorrow, dir. Myriam Raja
Surf Girls Jamaica, dirs. Lucy Jane, Joya Berrow
The Waria Of Java, dir. Ana Gonzalez
Uncut- Women's War Against Female Genital Mutilations, dirs. Emanuela Zuccala, Simona Ghizzoni
Waves, dir. Jessie Ayles
Womxn, dirs. Adrien Gystere Peskine, Eden Tinto Collins