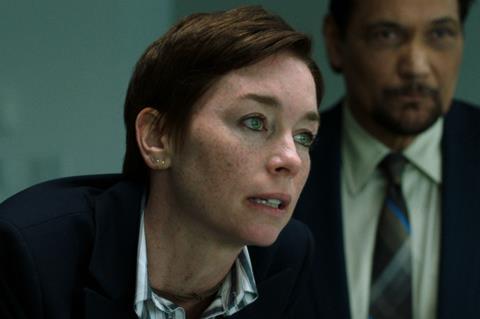 London-based Kew Media Group has added eight titles to its international sales slate for Cannes.
They include Who We Are Now, a verité drama about a woman who is released from prison and tries to regain custody of her son. Julianne Nicholson stars alongside Zachary Quinto, Jess Weixler and Jason Biggs.
Also added is The Song Of Sway Lake, a coming-of-age romantic drama about a man searching for the truth behind an old hit record called 'Sway Lake'. Ari Gold is directing, with Michael Bederman, Zak Kilberg and Allison Rose Carter producing.
Kew's further new titles include comedy Bernard And Huey about two college friends reunited decades later; supernatural horror The Devil's Doorway and boxing comedy Gloves Off starring Brad Moore and Ricky Tomlinson.
The company is also handling The Dark Mile, a horror about a couple who are pursued on a sailing trip in the Highlands; thriller Habit, which follows an unemployed man into Manchester's underbelly; and supernatural horror Capture, about a college student visiting Hong Kong during 'Ghost Month'.
Kew also added six non-fiction films earlier this week including conversation piece Nothing Like A Dame featuring Judi Dench and Maggie Smith.