Planning sustainability early in a project's life, developing a healthy green tech habit and managing waste on set were among the must dos for future productions seeking sustainability according to a panel of industry experts during a webinar hosted by Screen International's sister site KFTV this week.
Film producer Melanie Dicks, founder of Greenshoot and the Green Screen programme, said early planning is key towards any drive towards a carbon neutral filming industry. "If you don't have the buy in from top executives or financiers then it is not going to work," said Dicks.
For the last decade Dicks has championed the drive towards a carbon neutral filming industry, leading on the design and implementation of the online platform Green Screen with industry producers, stakeholders and crew. To date Green Screen has been used in 24 countries and had reached over 14,000 crew. She also runs the content creation company Fingerprint with Jessica Hines.
Hemini Mehta, sustainability lead at the European Broadcasting Union, noted the value in bringing everybody together at the pre-production stage. "It's a culture change: The more that people are going through green productions the more you realise that this is going to be the start of a way of working."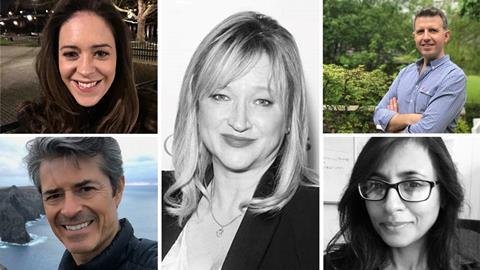 Sustainability planning can cover everything from sorting rubbish into recycling and general waste on set and in production offices to cutting down on bottled water and food waste or asking catering to cut meat from the menu one day a week.
Cutting down on flights (the biggest single contributor to a production's carbon footprint), using LED lighting and using alternatives to diesel generators as power sources are all tools in the fight towards sustainable film and TV production and combat the industry's contribution towards climate change.
ITV Studios head of production sustainability Philip Holdgate advised talking to everyone involved so there are no surprise requests. "Talk to people and you'll find a lot of the solutions either present themselves or if you are asking people to do something different – which humans don't really like doing by the way – then they will be very much more open to that when it is thrust upon them."
During the height of the Covid-19 pandemic, ITV Studios slashed the size of the production team traveling to Spain to shoot reality TV hit Love Island which meant significant emissions reductions for the show.
"The whole experience of Covid has massively accelerated the progress of some of the different ways of working which is exciting," Holdgate said. "Covid continues to be horrific for lots of people but it has been interesting from a sustainability point of view."
Michael Moffett, co-founder of Production Service Network, a one-stop shop built to help producers determine where best to film overseas and whom to rely on for local support, works with his network of companies to mount sustainable productions all over the world. He pointed out that talking to the film community in one particular country is not the same as in another.
"It is critical that we as a collective body of filmmakers look at what we want to accomplish and that we are communicating across the board," said Moffett. "We need to say this is what we want if we are filming in your country and if that's not feasible what can we do to take steps forward."
Moffett noted the likelihood of achieving sustainability differs from country to country but that there is "a good spirit of open endediness with everyone willing to learn from one another in what is otherwise a competitive industry."
Louise Marie Smith, whose CV includes roles as sustainability manager on Universal Pictures' Jurassic World: Dominion and MGM/Eon's No Time To Die, said the efforts to reduce the carbon footprints on such high profile titles included everything from eliminating beef from the catering menu in all four countries during the Jurassic Park shoot, paperless production offices and recycling dinosaur silicon moulds and 007 stunt rigging wires.
"Anything that could be separated and recycled we did," Smith said. "We donated huge amounts of food on Bond. But because we changed our catering practices the amount of food waste went down."
Does the tech work?
The panel also mulled over emerging world of green tech with solar panels on studio roofs, rechargeable batteries and less power-hungry lighting rigs.
"No Time To Die was one of the first big features that used VOLTstack portable batteries which allowed our electrical team to use them in odd situations," said Smith.
Solar panels charging the batteries "are silent, there's no emissions, they're on wheels. It's great to see how versatile that new technology could be," Smith said. "We got the sound guy literally sitting on the thing that is powering the sound because there is no noise from them."
The panelists acknowledged that while emerging tech is costly, the hope is that with increased demand, prices will and availability will be driven down.
"Where you see companies investing [in sustainable tech], you have to send the work their way to encourage them," said Moffett. "Sending business to those service companies and vendors who have taken action towards sustainability will encourage others who haven't taken steps just yet to clue in and get on the bandwagon."
And the harsh lessons learned during the Covid-19 pandemic that saw productions cut international travel and mount leaner, often more agile productions, are likely to be incorporated into the new normal.
"Looking beyond the world of Covid if we can, I take the optimistic view that we've proven we can adapt to things really quickly and do things differently when we need to," said Holgate.
Dicks hopes UK legislation will lead the way in the fight for sustainability. "I hope there will be a green tax credit from the DCMS and for everyone to have green runners, green consultants on set. We need to radically change quickly."
Hemini believes a lot will depend on how long the impact of Covid is felt. "The longer it continues the more normalised the ways we are working will become and the best bits of change will be the norm."
Chris Evans, news and locations editor of KFTV, World of Locations, International Production Guide and Screen International, moderated the panel that was sponsored by the Production Service Network