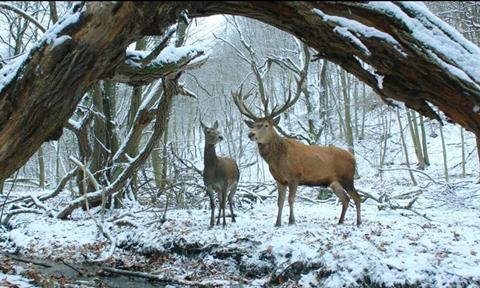 The 17th Hungarian Film Festival of Los Angeles runs from November 2-16 and will open with the all-time local box office hit Kincsem.
The programme includes Ildiko Enyedi's Hungarian foreign-language Oscar submission and Berlin Golden Bear winner On Body And Soul (pictured).
Overall the festival presented by Bunyik Entertainment will screen close to 100 films including features, documentaries, TV series, shorts and animation.
For the first time the festival will run for two weeks at four different Laemmle Theaters:
Laemmle Monica Film Center, Laemmle Ahrya Fine Arts, Laemmle Music Hall, and Laemmle Playhouse Pasadena.
Supporters of the festival are the Hungarian National Film Fund, the National Media and Infocommunications Authority, and The Consulate General of Hungary.
For further details on the festival click here.