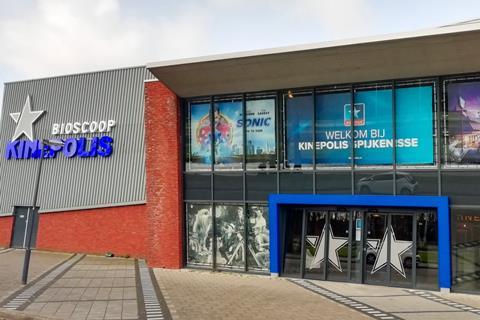 Belgium-based exhibition giant Kinepolis Group has announced it is closing all its Belgian venues from Friday (13) until March 31 in response to the coronavirus outbreak.
"Kinepolis closely monitors the situation regarding the spread of the Coronavirus and is in close consultation with the relevant authorities in all the countries where it operates with regard to measures to protect customers and employees," the group said in a statement released on Thursday evening.
"In view of recent developments, Kinepolis has decided, in consultation with the local authorities concerned, to close all Belgian Kinepolis cinemas from tomorrow (March, 13) until at least 31 March."
As of Thursday, there had been 399 confirmed cases of coronavirus and three deaths in Belgium, the population of which numbers 11.4m people.
Kinepolis operates 55 cinemas across Europe in Belgium, the Netherlands, France, Spain, Luxembourg, Switzerland and Poland. It also runs 46 theatres in Canada, following its acquisition of the Landmark Cinema group in 2017, and 10 venues in US, through its acquisition of US circuit MJR Digital Cinemas in late 2019.
The company, which is listed, said it was already undertaking precautionary measures in the other countries where it operates.
"In the other countries, consultation with the relevant authorities is ongoing and for a number of cinemas, measures have been taken to limit the occupancy per room, as well as a number of additional measures, such as a stronger spread of the starting time of the film screenings," it said.
"We are also preparing for additional measures in other countries, but these decisions will always be taken in close consultation with the local authorities."
The group is one of the first European chains to unilaterally shut down all its venues in a territory.
"Depending on the duration of the closure and the number of cinemas involved, Kinepolis may expect a severe impact on the group's financial results for the first half of the year," the statement added.
The company posted a 14.7% rise in net profit in 2019 to €54.4 million ($60m).