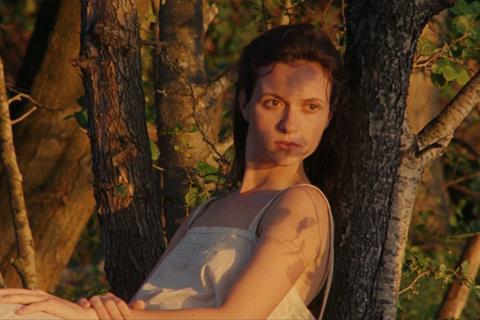 Kino Lorber has picked up North American rights from Orange Studio to Scarlet, which opened this year's Cannes Directors' Fortnight.
Pietro Marcello's French-language drama is based loosely on Alexander Grin's novel Scarlet Sails and centres on a girl growing up with her widower father in Normandy between the two world wars at a time of dramatic innovation.
Raphaël Thiery and Juliette Jouan star alongside Louis Garrel, Noémie Lvovsky, and Yolande Moreau.
Marcello, who directed Venice and TIFF prize-winning narrative Martin Eden, co-wrote the screenplay with regular collaborator Maurizio Braucci and Maud Ameline, with the participation of the novellist Geneviève Brisac.
Charles Gillibert of Paris-based lead producer CG Cinema served as producer alongside Ilya Stewart (Petrov's Flu). Orange Studio handles international sales and Le Pacte holds French rights.
Scarlet will receive its North American premiere in Main Slate of the 60th New York Film Festival prior to a theatrical release in 2023.
Kino Lorber SVP Wendy Lidell brokered the deal with Charlotte Boucon for Orange Studio.