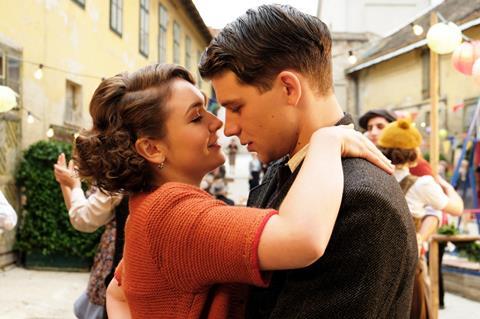 Kino Lorber has partnered with Menemsha Films on the virtual theatrical release of Nikolaus Leytner's Austrian coming-of-age drama The Tobacconist starring the late Bruno Ganz.
The film will launch on Kino Marquee on July 10 and will also open in theatrical engagements as cinemas open in key markets across the US over the coming months.
The release marks Kino Lorber's latest virtual cinema collaboration with other distributors after it worked with Well Go USA on House Of Hummingbird, which debuts on June 26, and Good Deed Entertainment on Extra Ordinary and Lucky Grandma.
The Tobacconist played Edinburgh International Film Festival last summer and stars Ganz (Downfall) in his penultimate role as Sigmund Freud and his friendship with a young man in the days leading up to the Nazi occupation of Vienna.
The film is based on Robert Seethaler's book and charts the friendship after the celebrated psychoanalyst meets the young man in a tobacco shop and counsels him through a relationship with a music hall dancer. All three must eventually decide whether to stay or flee Austria.
Johannes Krisch, Simon Morzé, and Emma Drogunova round out the key cast. The film premiered at Hamburg Film Festival in September 2018.
Ticket sales will support participating arthouse theatres that were forced to close their doors due to the pandemic.
Click here and here for further details.