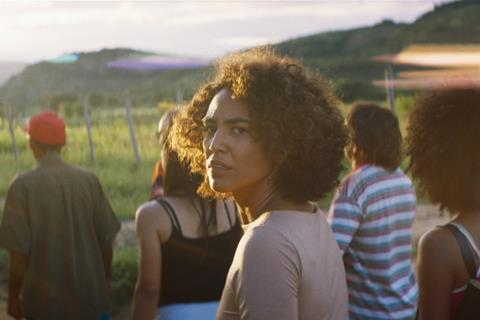 Kino Lorber's virtual cinema initiative Kino Marquee is set to cross $400,000 this week following the digital platform's March 19 launch with Arthouse Convergence.
The haul means $200,000 is returning to participating art house cinemas in line with Kino Marquee's stated 50-50 split.
Figures sent by Kino Lorber to participating art house theatres show that from March 19 through April 30, the platform generated $317,304 at the virtual box office and 26,364 virtual tickets sold from a total of 368 participating cinemas (not necessarily all over six weeks).
The data averaged $39,663 per film over eight titles, and 3,296 virtual ticket sales per title. Weekly, Kino Marquee releases generated on average $52,884 at the virtual box office and 6,611 virtual tickets sold.
The numbers show that while virtual cinema does not make up for lost theatrical grosses, it can deliver a meaningful number. Speaking on the recent ScreenTalks webinar that included Kino Lorber CEO Richard Lorber, panellists agreed virtual cinema initiatives could constitute a new window.
At launch, Kino Marquee focused mostly on expanding releases that had already opened in the US before their theatrical runs were curtailed by cinema closures brought on by the coronavirus pandemic.
In the first six weeks of the initiative, Kleber Mendonça Filho's (Aquarius) Brazilian mystery Bacurau led the way at the virtual box office on $100,152. The joint Cannes 2019 jury prize winner played in 223 theatres – not all for six weeks – for a $16,692 weekly average. The top 10 theatres generated $40,994 from the title over six weeks and averaged $6,832 each week.
Bacurau's physical box office in 13 days from March 6-19 amounted to $58,115 from 13 days.
SXSW 2019 fantasy horror selection Extra Ordinary from Mike Ahern and Enda Loughman grossed $79,308 in virtual cinemas over four weeks from April 3-30, and generated 6,690 virtual ticket sales, averaging $19,827 each week.
Through April 30, Ken Loach's Cannes 2019 drama Sorry We Missed You grossed $35,160 over five weeks at the virtual box office after debuting on March 27, and earned $28,773 in theatres from March 3; while Alison Reid's documentary The Woman Who Loves Giraffes earned $17,628 over four weeks following an April 3 digital debut, and brought $113,858 theatrically from a January 10 debut.
Kantemir Balagov's Russian war drama and Cannes Un Certain Regard 2019 best director winner Beanpole grossed $17,304 at the virtual box office in three weeks over the April 10-30 period, after a $196,254 theatrical run that started on January 29.
The first film released exclusively on Kino Marquee and not as an expansion of a pre-existing release was Beyond The Visible: Hilma af Klint. Halina Dryschka's documentary grossed $56,064 in two weeks at the virtual box office from April 17.
The numbers do not include current release Capital In The Twenty-First Century, not the upcoming New French Shorts and Lucky Grandma.