Mars, which operates the Cinemaximum brand, has 710 screens across the country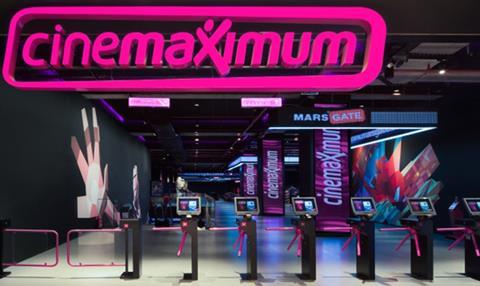 South Korea's largest exhibitor, CJ CGV, has partnered with unnamed investors to acquire Turkey's largest cinema china Mars Cinema for a reported $688m, which expands to $800 million with the inclusion of net debt.
According to Reuters, the South Korean outfit will take a 38% stake in the company, while unnamed partners will acquire the remaining 62%.
Mars operates 710 screens under the name Cinemaximum across Turkey and accounts for more than half of Turkey's total box office.
Goldman Sachs and Morgan Stanley have been brought in to manage the sale for Mars' owners Actera Group and Esas Holding AS.
Mars, which was founded in 2001 by Muzaffer Yildirim, was taken over by the Actera Group in 2010.
The deal accelerates an aggressive international roll-out by Korea's leading exhibitor CJ. The company now has cinemas in China, Hong Kong, the US, Vietnam and Indonesia.