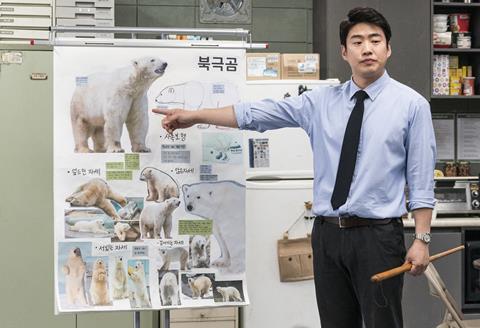 South Korean sales company Finecut has sold family comedy Secret Zoo to multiple territories, including North America and German-speaking Europe, which have gone to Capelight Pictures.
Directed by Song Jae-gon (My Scary Girl), the film is produced by About Film, which was behind South Korea's second biggest all-time box office hit Extreme Job. It stars Ahn Jae-hong, who has credits including TV shows Reply 1988 and Microhabitat, along with Kang So-ra (Sunny).
The film tells the story of a temporarily employed attorney who is given the job of revitalising a failing zoo with no animals in order to become a full-time employee at a renowned law firm. With the zookeepers' help, he comes up with the idea of dressing like animals. The zoo becomes a hit after a fluke video goes viral but he then finds out his law firm's real motives for getting involved in the zoo business.
Finecut has also sold the film to Hong Kong and Macau (Bravos Pictures), Indian continent (Multivision Multimedia), Thailand (Sahamongkolfilm), Philippines (Viva), Taiwan (Moviecloud), Vietnam (Lumix Media), in-flight (Emphasis) and Singapore, Indonesia, Malaysia and Brunei (Encore Film).
Financier and distributor Acemaker Movieworks (The Gangster, The Cop, The Devil) is set to release the film locally on January 15.
Following its Korean release, Secret Zoo is set to open January 24 in the US, January 30 in Thailand, February 13 in Hong Kong, Singapore and Malaysia, and February 14 in Taiwan.
Finecut says the company is receiving further inquiries from other territories including Japan and Australia. They will have the film's first market screenings at the upcoming European Film Market in Berlin.