EXCLUSIVE: Run director explores post-war Ivory Coast.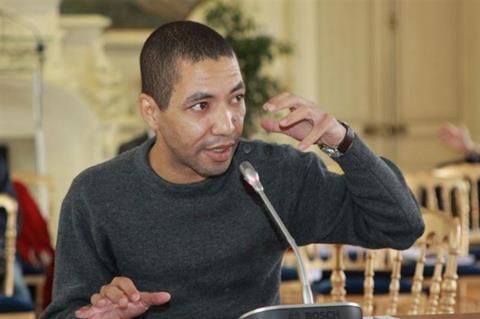 Ivorian director Philippe Lacote is developing a feature inspired by a real-life, street-gang leader called Zama, who was hacked to death on the streets of the Ivory Coast's de-facto capital Abidjan by angry residents in April.
The project, entitled Zama, follows on from Lacote's debut feature Run, which was set against the backdrop of his country's decade-long civil war and premiered in Cannes' Un Certain Regard in 2014.
"Zama is a product of the war, a former child soldier who went on to become the leader of an infamous street gang. Through his trajectory, I'll explore the Ivory Coast's post-war era," Lacote, who lives between the Ivory Coast and France, told Screen.
The film-maker was speaking at the Jerusalem Film Festival (July 9-19) ahead of a screening of Run on Sunday (July 12).
Run was developed with the support of the Jerusalem-based Sam Spiegel International Film Lab and went on to win its top $50,000 prize in 2012.
The real-life Zama was an infamous figure on the streets of Abidjan who ran a street gang called Les Microbes, inspired by the name of a gang in Fernando Meirelles and Katia Lund's City Of God.
"The gang was made up of young people aged from eight to 20-years-old," explained Lacote. "Zama, was the son of a so-called magician. The gang members believed that if they tried to escape, the father's ghost would track them down."
"The project covers the mystic, the political and the cinematic… these three elements are perfect for the way I like to make films," he added.
As with Run, Lacote will produce Zama through Paris-based Banshee Films and Abidjan-based Wassakara Productions in which he is a partner. He is currently working on a first draft and plans to start officially looking for other partners this autumn.
Lacote was also in attendance in Jerusalem as a co-producer on Israeli director Oren Adaf's Darwin, which was pitched at a special event last Friday (July 10) presenting the latest batch of projects being developed at the Sam Spiegel International Film Lab.
He is co-producing the Africa-set project, about an Israeli wild-life photographer rejected by his orthodox family because he is gay, under the Banshee banner with Tel-Aviv based Spiro Films