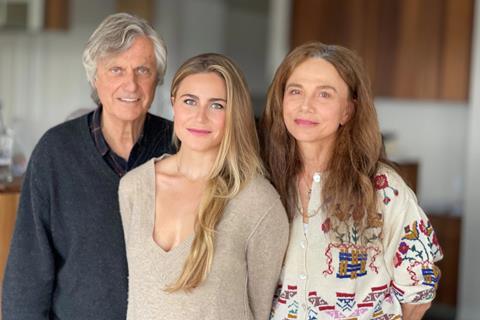 Sweden's Lasse Hallström is to write and direct Hilma, an English-language biopic of artist and feminist pioneer Hilma af Klint, as the first title in a new film commitment from streaming operator Nordic Entertainment Group (NENT Group).
NENT Group has pledged to produce two English-language features every year for international audiences, focusing on stories of inspirational Nordic figures and events.
Hilma will star Lena Olin as Klint in her later years, with Olin and Hallström's daughter Tora Hallström playing the younger version of the artist.
The film will explore the artist's enigmatic life, whose unconventional art and spirituality meant her 1,300 works remained largely unknown for decades. She is now recognised as one of the Western world's first abstract artists.
The film will premiere exclusively on NENT Group's Viaplay streaming service in 2022. It will be produced by Helena Danielsson for NENT Studios, with Josephine Zapata Genetay as executive producer.
"In today's very competitive streaming world it is key to stand out and be relevant," said Anders Jensen, NENT Group president and CEO. "For us, building on who we are, where we come from and what we stand for is a very clear differentiator that will support our vision of becoming the European streaming champion."
Hallström, who made his name directing music videos for ABBA, has been nominated for three Oscars – for writing and directing My Life As A Dog in 1988, and for directing The Cider House Rules in 2000.
Olin is known for roles in Ingmar Bergman's Fanny And Alexander and After The Rehearsal, and for Enemies, A Love Story, for which she received a best supporting actress nomination in 1989.