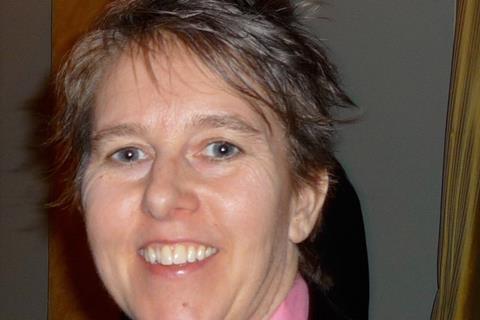 Lauren Howes has been appointed executive director of Inside Out LGBTQ Film Festival and organisation, one of the largest LGBTQ film festivals in North America and the leading promoter and distributor of LGBTQ content in Canada.
Howes (non-binary) is a veteran leader in the nonprofit world and brings more than 20 years of experience to the role, which starts on March 1.
In their new role, Howes will lead Inside Out's current strategic plan, which includes cross-festival expansion and cross-sector partnerships, launch initiatives to support to LGBTQ filmmakers during the pandemic and its aftermath, and expand educational offerings to provide skills training and networking for filmmakers through online/remote learning.
Howes will also develop and expand the LGBTQ Finance Forum, and increase content by women, BIPOC and trans/non-binary filmmakers in all exhibition and industry programming.
Howes was executive director at the Canadian Filmmakers Distribution Centre for the past 14 years. They also sat on the boards of the Toronto Arts Council, the Media Arts Network of Ontario, Independent Media Arts Alliance, the Toronto Media Arts Centre, as well as streaming platform vucavu.com.
Previous to their career in the arts, Howes worked in management capacities for social service organisations primarily serving communities in Vancouver's downtown Eastside.
Thomas Park, chair of the Inside Out board, said: "Lauren comes to us with extensive nonprofit experience and leading organisations with their strategic planning, digital technology, financial and people management skills. In volunteer leadership capacities, they have demonstrated a commitment to diversity & inclusion and growing Ontario's arts & culture sector."
Howes added, "What a joy it will be to support queer voices in bringing their creative talents to screen, and leverage the Inside Out brand in creative new ways for these ever changing, ever challenging times we are bearing witness to."
Inside Out LGBT Film Festival will take place digitally from May 27-June 6.