Albatros Agency, the Stockholm-based agency founded in November 2017 by Elin Sandström Lundh and Martina Österling, has added Pontus Lenke as a partner in the company and its legal counsel.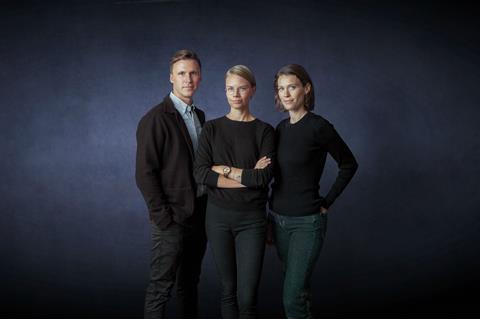 Lenke was previously the legal counsel at the Writers Guild of Sweden and worked for Time Law Firm.
He joins as Albatros has signed a raft of new clients including directors Peter Grönlund (Goliath), Iram Haq (What Will People Say) and Isabella Carbonell (Boys); and screenwriters Inger Scharis (Black Widows), Bjørn Ekeberg (Borderland), Jörgen Hjerdt (Blue Eyes) and Johanna Ginstmark (Hassel).
The agency has recently sold the TV rights to Denise Rudberg's best-selling book series about prosecutor Marianne Jidhoff (the series has sold 1.5m copies in Sweden) and will expand its work in book rights for film and TV in the coming months.
Further authors represented by Albatros include Staffan Malmberg (Gardet) and Mikaela Bley (the Ellen Tamm series).
Albatros will continue to package projects and has most recently closed deals for interrogation room drama Sviten written by Rudberg and Bley for radio, TV (MTG-backed SplayOne) and stage (Maxime Theatre); the agency continues to handle the international rights.
Österling and Sandström Lundh said, "We believe that the creative voice of our clients is the key to innovative storytelling and captivating content. We continue to build our business entirely around our clients needs and believe that this is our key to success and our mission."
Lenke added, "Albatros Agency is an exciting company which in a short amount of time has established itself as the obvious partner for professional screenwriters and directors in Scandinavia. I very much look forward to contributing to protecting our clients' interests and I am convinced that my extensive experience of negotiations in the film and television area will be valuable in that work."