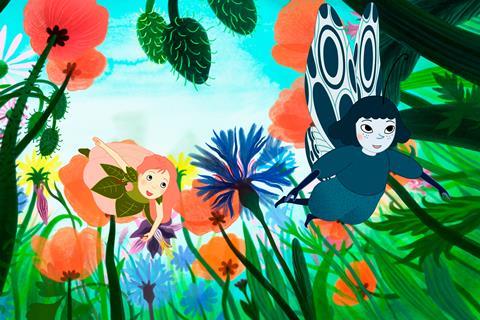 LevelK has boarded international sales rights for the Danish animation Rosa And The Stone Troll, the first feature animation from director Karla Nor Holmbäck
The film, written by Toke Westmark Steensen, is based on characters from the Rosa children's book series by author Josefine Ottesen.
The story is about a flower fairy who lives alone in a rosebush and becomes friends with an adventurous butterfly. When the butterfly is kidnapped by an evil stone troll, the fairy has to set out on a dangerous journey to save her friend.
Marie Bro (Cirkeline, Rita & Crocodile) produces for Dansk Tegnefilm, with backing from The Danish Film Institute, The West Danish Film Fund, Nordisk Film & TV Fond and DR.
Scandinavian Film Distribution will release the film in Denmark on Feb 9, 2023.