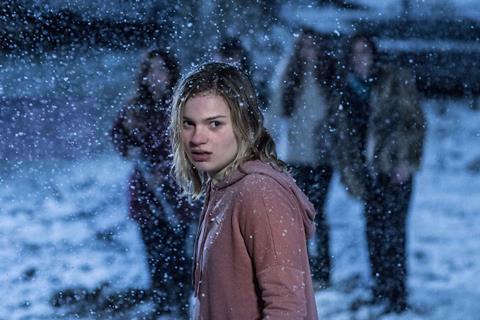 LevelK has acquired world sales rights to the Dutch thriller Vicious.
Dennis Bots directs the film, which is based on a bestselling novel by Mel Wallis De Vries, adapted by Alexandra Penrhyn Lowe.
The story is about four high school girls who go for a relaxing weekend at a remote cottage in the Ardennes. Their stay becomes a living hell after a series of weird and disturbing events.
The cast is led by Abbey Hoes (EFP Shooting Star at Berlinale 2015), Olivia Lonsdale, Holly Mae Brood and Romy Gevers.
Bots has previously directed family and coming-of-age films including Cool Kids Don't Cry, Secrets Of War, Code M and Storm: Letters Van Vuur.
Producers are Petra Goedings and Maaike Benschop for Phanta Film and Edwin Goldman for Goldman Film. The deal marks the first time LevelK has worked with Dutch production companies Phanta Film and Goldman Film.
Backers include The Netherlands Film Fund, The Netherlands Film Production Incentive, KRO-NCRV, CoBo Fund, Abraham Tuschinski Fonds, Creative Europe/MEDIA and Cinecrowd.com.
LevelK will start selling the film at Berlin's EFM.