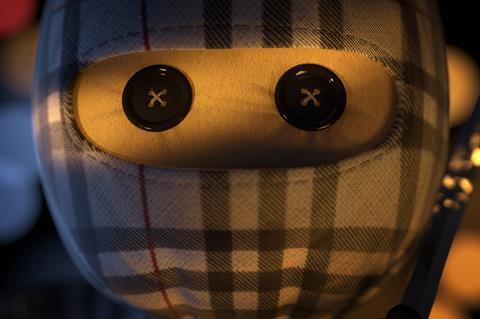 LevelK has boarded world sales rights to animated feature Checkered Ninja, directed by Denmark's Anders Matthesen (Terkel In Trouble).
Thorbjørn Christoffersen (Ronal the Barbarian, The Journey To Saturn) serves as animation director.
The story, adapted from Matthesen's 2016 debut novel, is about a boy, Aske, whose uncle gives him a Ninja doll after a trip to Thailand. The doll turns out to be alive and can help Aske with his problems at school, Aske wants to return the favour but the ninja is possessed and wants revenge.
The film is in production now, with Nordisk planning the theatrical launch in Denmark on Christmas Day 2018.
Producers are Trine Heidegaard (The Incredible Story of the Giant Pear) and Anders Mastrup (Journey to Saturn) for Copenhagen-based A Film Production.
Financiers are The Danish Film Institute, DR, Nordisk Film Distribution, Sudoku, A Film Production & Pop Up Production.
The voice cast includes Anders Matthesen, Alfred Bjerre Larsen and Emma Sehested Høeg.
Matthesen is a stand-up comedian and actor as well as a director.
Christoffersen co-directed Matthesen's 2004 box office hit Terkel In Trouble.
LevelK has a strong track record with animation, most recently with The Incredible Story of The Giant Pear, a hit in Berlinale Generation which has now sold to more than 150 countries. The company also sold Christoffersen's Ronal The Barbarian.