EXCLUSIVE: Australian teenage drama has its European premiere this week in Tallinn.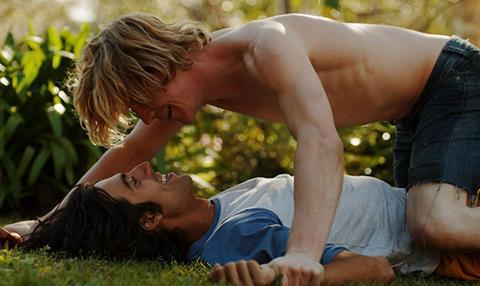 LevelK has closed a number of deals on Australian drama Teenage Kicks, which will have its European premiere this week at the Black Nights Film Festival in Tallinn, in the Just Film youth programme.
The film has sold to the US and Canada (TLA Releasing), UK and Ireland (Bounty Films), Germany and Austria (Salzgeber & Co), Hong Kong (Sundream), Australia and New Zealand (Umbrella Entertainment), as well as Belgium, Luxembourg, Andorra and Monaco (Optimale).
The film is about 17-year-old (played by Miles Szanto) who is grappling with his explosive sexuality as well as feeling guilty about his brother's accidental death.
The cast also features Daniel Webber (11.22.63), Shari Sebbens (The Sapphires), Charlotte Best (Puberty Blues), Anni Finsterer, Lech Mackiewicz and former footballer Ian Roberts.
Craig Boreham writes and directs his debut feature; Annmaree J Bell produces for Sydney-based Azure Productions. John Frank executive produces.
The film had its world premiere at the Sydney Film Festival in June, and will also screen this week at the Marais Film Festival in France.