Film follows Grammy-nominated British rock band Wolf Alice on tour.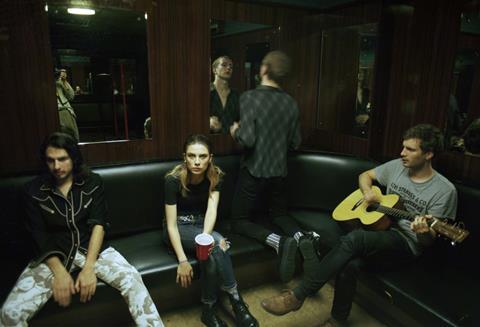 Michael Winterbottom's On The Road will receive its world premiere at the upcoming BFI London Film Festival.
The film will be presented within the festival's Sonic strand on Oct 9 at the BFI Southbank and follows Grammy-nominated British rock band Wolf Alice, from North London, on tour.
Winterbottom joined the band on the road earlier this year, capturing 16 different gigs and daily life backstage. The film records the tour from the point of view of a new member of their crew and stars rising British actors Leah Harvey and James McArdle.
"The starting point for the film was a long time ago in a bar in New York when we met up with a band called Ash. They told us all about their life on the road - an endless string of festivals and gigs. It sounded romantic and terrible at the same time. I was curious to try and make a film about that sort of life," explained Winterbottom.
Tricia Tuttle, BFI deputy head of festivals, added: "As a filmmaker, Winterbottom always probes and surprises, and with On The Road, he's created a very compelling and innovative tour film which nails the live allure of one of the UK's brightest new bands, Wolf Alice."
On The Road is produced by Melissa Parmenter and Anthony Wilcox at Revolution Films, with Julian Bird and Abi Gadsby as executive producers. The film is financed by Bird's Lorton Entertainment and will be released in the UK in 2017 by Lorton Distribution.
The 60th BFI London Film Festival, in partnership with American Express, runs from Oct 5-16 and will screen 245 feature films for its 60th edition.