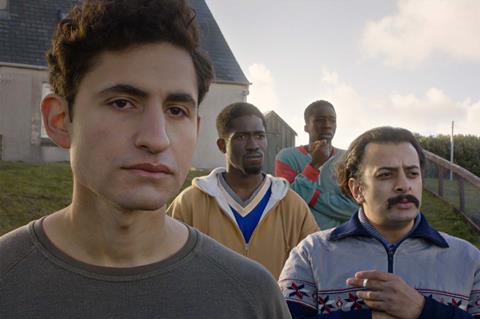 Ben Sharrock's Limbo has won the Hitchcock d'Or Ciné and the public prize feature film award at the 32nd edition of Dinard Festival of British Film, which took place as a hybrid event from September 29 to October 3.
Sharrock's Bifa award-winning sophomore feature stars Screen Star of Tomorrow Amir El-Masry as a promising young musician who has fled the conflict in Syria, and finds himself stranded with a group of other refugees on a remote Scottish island.
Nika McGuigan received a posthumous award for her final performance in Cathy Brady's debut feature Wildfire, a complex drama about a family living in an Irish border town. The Northern Irish actress passed away in 2019 following a battle with cancer.
The festival was cancelled in 2020 due to the pandemic, but this year, it took place online and in-person in France.
Dinard 2021 winners
Hitchcock d'Or Ciné
Limbo Dir. Ben Sharrock
Best performance
Nika McGuigan and Nora-Jane Noone, Wildifre Dir. Cathy Brady
Partner prize
Sweetheart Dir. Marley Morrison
Public prize, feature film
Limbo Dir. Ben Sharrock
Public prize, shortcuts
Bound Dir. Joe Carter