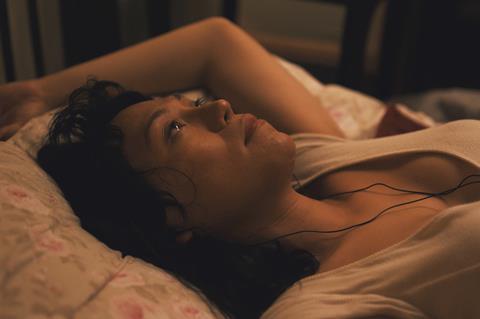 New York-based Filipina filmmaker Isabel Sandoval has revealed details of her next feature, Park Avenue.
She will again be working with Tony award-winning Broadway producer Jhett Tolentino on the project, which is due to shoot in the spring.
It stars actress, singer and chat show host Sharon Cuneta ("she's considered the Julia Roberts of the Philippines"). The cast also includes Filipino stars Jodi Santamaria and Tony Labrusca.
The director intends to attach US talent and to make the film as a Filipino/US coproduction.
Sandoval is presently at Filmfest Hamburg with Lingua Franca,
Like Lingua Franca, Park Lane is an immigrant story, but from a different perspective. "It's about a Filipina immigrant who married into American wealth about 20 years ago," said Sandoval. "She is now firmly established in New York society. She has a nephew from the Philippines who is newly arrived. She is trying to manage his introduction into New York society but in the process, they find themselves making morally dubious choices in order to maintain their status."
Lingua Franca (Sandoval's third feature after Senorita and Apparition) premiered last month in Venice Days. It has been screening in Hamburg and will also show at the London Film Festival next week.
Sold by Luxbox, it's the story of an undocumented Filipina immigrant (played by Sandoval, who is transgender herself) in New York who becomes involved with a slaughterhouse worker and is unaware that she is transgender.
Before she starts shooting Park Avenue, Sandoval will be working on the screenplay for Picaresque, a drama about a Filipino immigrant to the US during the Depression era, when there were anti-miscegenation laws. The immigrant falls in love with an American teacher. They can't consummate their relationship - but they end up writing a sci-fi novel together instead. Sandoval has received a MacDowell arts fellowship to work on the screenplay.
Sandoval has also been contemplating a film about notorious politician, Imelda Marcos ("the most glamorous cult leader the Philippines has ever had") in the period leading up to the declaration of martial law, and is plotting another transgender drama, Baptism, partly inspired by Mike Leigh's Secrets And Lies.
Filmfest Hamburg runs from September 26 to October 5.