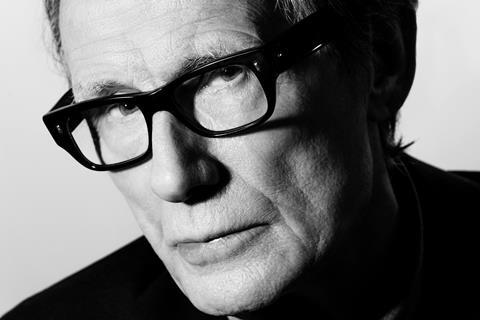 Lionsgate has swooped on UK distribution rights to Oliver Hermanus' Living, starring Bill Nighy, which is produced by the UK's Number 9 Films.
The feature is set to shoot on location in the UK next spring and is an adaptation of Akira Kurosawa's 1952 Japanese drama Ikiru.
The most recent feature from South African filmmaker Hermanus was queer war drama Moffie. The screenplay is written by Kazuo Ishiguro, whose award-winning novels include The Remains Of The Day and Never Let Me Go.
London-based Rocket Science is handling international sales and the backers are Film4 and Ingenious. The executive producer is Ko Kurosawa of Kurosawa Productions.
The distribution deal builds on Lionsgate's relationship with Number 9 Films, having secured UK rights to the production outfit's upcoming romance Mothering Sunday, which it plans to release in 2021.
It also marks the first film acquired by Lionsgate in the region since UK acquisitions were integrated with the global acquisitions team, overseen by Jason Constantine, president of acquisitions and co-productions at the studio. Films in the UK will continue to be sourced and serviced locally by a team that includes Emma Berkofsky, Lionsgate's senior acquisition and production executive in the UK, who negotiated the deal directly with Number 9's Stephen Woolley.
Set in London in 1952, the story follows a veteran civil servant, to be played by Nighy, who learns he has a fatal illness, and begins a quest to find meaning in his seemingly monotonous life. His attempts at debauchery in Brighton find limited success and it is when he returns to London and meets a young co-worker that he learns how to face his mortality. His co-worker will be played by Aimee Lou Wood, a breakout star of hit Netflix series Sex Education.