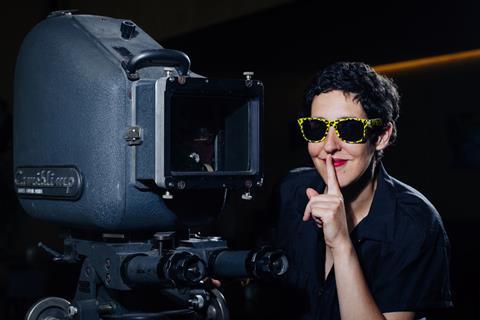 The Locarno Film Festival, which was forced to cancel its physical 2020 edition due to the Covid-19 pandemic, has revealed plans for a compact programme of screenings in three of the lakeside town's cinemas during it schedules dates of August 5 to 15.
Most of the festival's activities will take place online this year under a special edition bannered "Locarno 2020 – For the Future of Films", comprising live streamed events, video-on-demand screenings, virtual masterclasses and Q&A sessions.
The festival team, which is currently gathered in Locarno for a special AGM, announced on Thursday, however, that some physical events will go ahead.
The four-pronged slimline programme will comprise screenings of short films in the Leopards of Tomorrow competition; a selection of films drawn from the festival's 72-year history; ten titles reflecting the history of its Open Doors initiative, focused on cinema from the Global South and East, and a special carte blanche selection curated by Lili Hinstin.
The screenings will take place in accordance with Swiss Covid-19 era social distancing and hygiene rules in the traditional festival venues of the GranRex, PalaCinema 1 and Muralto PalaVideo. There will be around a dozen screenings a day.
Announced with the banner of Secret Screenings, Hinstin's carte blanche selection will consist of ten unnamed films, the identity of which will only be revealed at the screenings, aside from "perhaps just a clue or two."
The aim of the Open Doors selection is to explore the initiative's legacy through ten films it has discovered and highlighted in its 18-year history.
Bannered "A Journey in the Festival History", the selection of films from the past 72-years of the festival will revisit landmark pictures to have screened in Locarno from 1946 to the present day.
These titles will also be made available online and a handful will also be screened more widely in Swiss cinemas, in a programme put together in partnership with the Swiss Cinematheque.