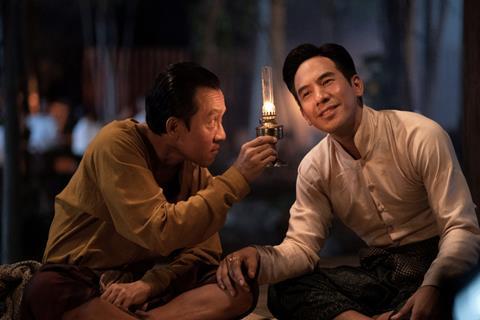 TV drama series spin-off Love Destiny The Movie has scored the biggest opening day and biggest opening weekend for a Thai film since early 2020, taking $4.9m (THB 177.78m) from July 28-31, which included $1.4m (THB 51.2m) on its first day.
The romantic comedy benefited from a four-day weekend in Thailand, led by the birthday of King Vajiralongkorn on July 28. Opening on the same week was Thai monster-adventure film Leio, although no new Hollywood blockbusters were on release; Thor: Love And Thunder was in its third week.
Love Destiny The Movie is a co-investment between Bangkok-based GDH 559 and Broadcast Thai Television. GDH 559 handles sales and distribution of the film.
Directed by Adisorn Tresirikasem, it's a feature spin-off of hit Thai television series Love Destiny, which was picked up by streaming platforms in Southeast Asia, Taiwan, Hong Kong and mainland China.
The film is set in the Rattanakosin period, hundreds of years after the events of the TV series, with the same leads [Ranee "Bella" Campen and Thanavat "Pope" Vatthanaputi] playing different roles in a tale of pre-destined love.
GDH 559's director of sales and international business Songpol Wongkondee said: "We are truly delighted to see a Thai film doing this well despite the ongoing Covid-19 pandemic."
Thai cinemas were closed for a lengthy period of time in the pandemic, affecting box office revenues and disrupting release schedules. They reopened last October and all seating restrictions have now been lifted in the country, bringing capacity back to 100%.
Other local box office successes during the pandemic era include horror comedy Pee Nak 3, produced and distributed by Five Star Production, which passed $2.1m (THB 70m) back in March.
Love Destiny The Movie opened on the same day in Laos and in Australia on July 30. It is also set for release in Cambodia and Singapore on August 11.