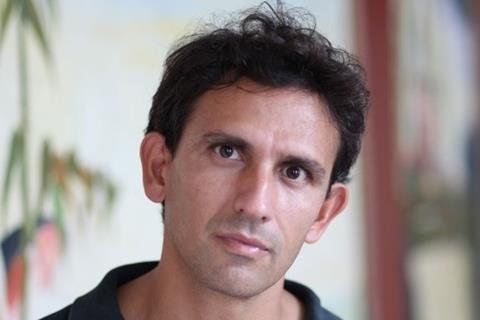 Lucky Red has snapped up Italian rights to Michelangelo Frammartino's third feature (which is currently untitled) from Coproduction Office.
In post-production, it's the director's first film since The Four Times which premiered in Directors' Fortnight in 2010.
Set in southern Italy, the film has been shot under extreme conditions, in one of the deepest caves in the world – 700 metres below the earth. It tells the story of how, in August 1961, speleologists from Italy's north arrived on a Calabrian plateau where they discovered one of the world's deepest caves, the Bifurto Abyss.
Swiss DoP Renato Berta, who has worked with Jean-Luc Godard, Alain Resnais and Eric Rohmer among others, is the cinematographer. Coproduction Office is handling international sales.
"I am a great admirer of Michelangelo Frammartino's films, there is something deep and mysterious in his work," Lucky Red CEO Andrea Occhipinti commented. "We are very happy to work on this new project."
The film is produced by Doppio Nodo Double Bind and Rai Cinema, in co-production with France's Societe Parisienne de Production and Germany's Essential Filmproduktion – both part of Coproduction Office.
Support comes from DGCA MIC, Eurimages, the Calabria Film Commission, Regione Lazio, CNC, Arte France Cinéma, ZDF/Arte, Medienboard Berlin Brandenburg and Cinereach, with the collaboration of the Pollino National Park, the city of San Lorenzo Bellizzi and the Italian Speleological Society.