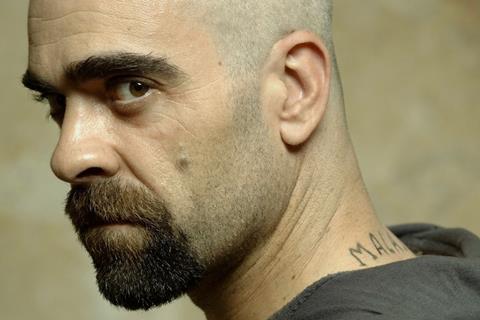 Spainish actor Luis Tosar (Cell 211) has signed up to play the lead in [REC] trilogy director Paco Plaza's crime drama Eye For An Eye.
Tosar will play a well-loved retirement home nurse and caring husband who, after struggling with the death of his brother, has one of Spain's most feared cartel bosses charged into his care.
As the bond between the pair grows, the failed attempt by the boss's son to run the cartel business forces the nurse to reconnect with his traumatic past, putting his young family at risk.
Emma Lustres of Vaca Films is producing, in co-production with Playtime, Atresmedia Cine, with the participation of Antena 3 and Movistar+ and the support of ICAA and Agadic.
UK outfit Film Constellation is co-financing the project and will launch sales at the upcoming European Film Market (EFM) in Berlin.
Plaza's inventive 2007 horror [REC] grossed more than $30m. It was remade as Quarantine, which was released internationally by SPC.
Film Constellation's slate includes spy thriller Spider In The Web starring starring Ben Kingsley and Monica Bellucci (in pre-production); period drama Tell It To The Bees starring Holliday Grainger and Anna Paquin (in production); Berlinale Generation selection Kissing Candice by Aoife McArdle; cannabis-growing Nuns documentary Breaking Habits (in production); and Tinge Krishnan's Netflix-original musical Been So Long (in post-production).