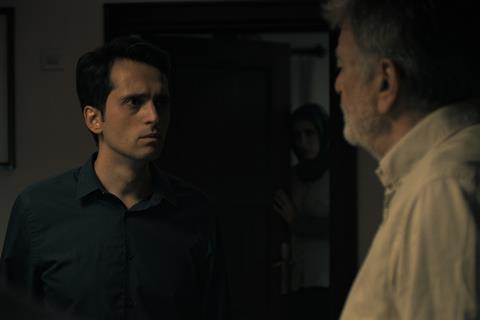 Paris-based sales company Luxbox is launching sales this EFM on Turkish director Selman Nacar's debut feature Between Two Dawns, about a young man facing a moral dilemma after a worker is injured in his family's factory.
It is the first feature of Colombia MFA film programme alumni Nacar who is now working on his second feature Hesitation Wound.
Turkey's Kuyu Film, Karma Film and Fol Film lead produce in co-production with Arizona Productions (France) Libra Film (Romania) and Nephilim Producciones (Spain) and with the support of Turkish broadcaster TRT.
"Together with Romanian DoP Tudor Panduru and an impressive cast, Selman shot one of the most thrilling features coming out of Turkey recently," commented Arizona producer Guillaume de Seille.
Kuyu Films's previous credits include The Pillar Of Salt and Belonging, which premiered in the Berlinale Forum in 2018 and 2019 respectively.
Having studied law before turning to filmmaking, Nacar drew on the concepts of crime, justice and morality for his screenplay.
"Between Two Dawns is a film that questions these notions, covers less than 24 hours, takes shape around an accident, and focuses on an ethical decision Kadir [the protagonist] has to make in between his family, a poor woman who is about to lose her husband, and his girlfriend," he explains.
Luxbox co-heads Fiorella Moretti and Hédi Zardi connected with the project when it was presented in the San Sebastian Film Festival's new works in progress event WIP Europa last September, where it won the WIP Europa Industry Award.
"Luxbox gave us the hope for cinema during this challenging time when nobody can foresee what to expect due to the pandemic," said producers Burak Çevik (Kuyu) and Diloy Gülün (Karma),
Prior to its San Sebastian outing, the project also won prizes at Turkey's Meetings on the Bridge project development meeting and the Transylvania Pitch Stop last year and also secured post-production grants from France's National Cinema Centre (CNC) and Turkey's Ministry of Culture.