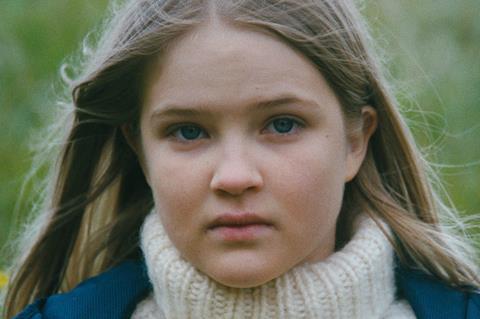 Berlin-based sales company M-appeal has boarded worldwide sales rights for Icelandic drama The Swan.
Writer-director Ása Helga Hjörleifsdóttir makes her feature debut with the film, which will have its world premiere in Toronto's Discovery programme.
Ahead of its Toronto premiere, The Swan is having closed market screenings at Haugesund's New Nordic Films this week.
The film is adapted from the acclaimed Icelandic novel of the same name by Guðbergur Bergsson. The story follows Sól, a 9-year old girl who is sent to distant relatives for a summer to work and to mature at their countryside farm. She befriends a mysterious farmhand but becomes entangled in a drama she can hardly grasp.
Hjörleifsdóttir, who has an MFA in film from Columbia, previously directed shorts including Love Story and You And Me.
Producers are Birgitta Björnsdóttir and Hlín Jóhannesdóttir for Vintage Pictures.
The cast includes newcomer Gríma Valsdóttir (who was aged 11 when the film shot) as well as veteran Icelandic actors Þuríður Blær Jóhannsdóttir and Þorvaldur Kristjánsson.
Maren Kroyman, CEO of M-appeal, said, "We fell for The Swan immediately when we saw it at the Göteborg Works in Progress. We were overwhelmed by the way the story of young Sòl unfolds emotionally and is inseparably tied to the stunning Icelandic landscape. With its accessible narrative form, appeal for female audiences, and high production value, we believe The Swan will win the hearts of audiences worldwide. With her strong and very confident voice, Àsa is sure to be part of the new slate of emerging Icelandic filmmakers, are we are very happy to work with such a promising new talent."
Björnsdóttir added, "We are exceptionally pleased to partner with M-appeal to bring The Swan to worldwide audiences. Their passion and experience for innovative cinema are unrivaled, and we're extremely proud to have it join the M-appeal library of acclaimed world cinema."
M-appeal's slate also includes 4 Days In France, The Dragon Defense, Discreet and Lipstick Under My Burkha.