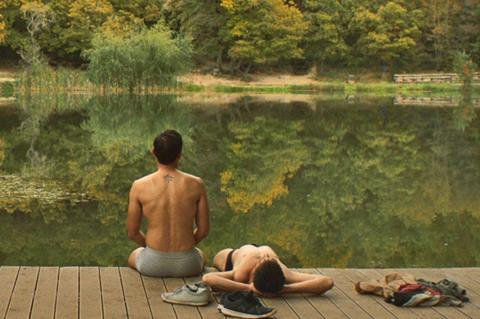 German sales outfit M-Appeal has struck a pair of key territory deals for its gay summer road movie The Man With The Answers, selling to both North America and UK & Ireland.
Artsploitation Films has come on board to handle the film in North America and is planning a festival run in the coming months, followed by a theatrical and VoD release in mid-2021. Peccadillo Pictures has taken the title for UK and Ireland, with a cinema release planned for spring 2021 pending the ongoing Covid-19 situation.
Written and directed by Stelios Kammitsis, The Man With The Answers follows Victor, a Greek ex-diving champion in his 20s who, following the death of his grandmother, embarks on a spontaneous road trip. On the boat to Italy, he meets Matthias, a charming German drifter.
The cast is led by Vasilis Magouliotis, Anton Weil and Stela Fyrogeni. It is the second feature for Cyprus-born Kammitsis, whose debut film Jerks was released in Greece in 2012.
The film is a co-production between Cyprus, Greece and Italy. Producers are Vicky Miha, Fenia Cossovitsa, Luca Legnani and Kammitsis, and the feature received support from the Ministry of Education and Culture of Cyprus, the Greek Film Centre, Apulia Film Commission, ERT, Creative Europe MEDIA and IDM Südtirol.