Michael Fassbender, Marion Cotillard drama to world premiere at the Cannes Film Festival this weekend.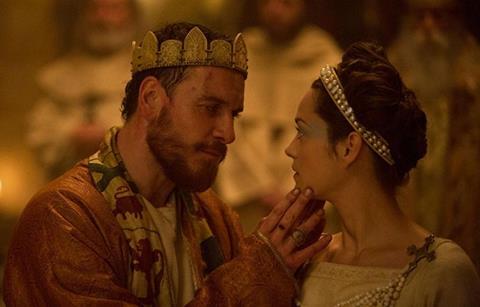 StudioCanal has announced an October 2 UK release date for Macbeth, ahead of its world premiere in Cannes on Saturday (May 23).
Directed by Justin Kurzel (Snowtown) and starring Michael Fassbender and Marion Cotillard, the supporting cast includes Paddy Considine, David Thewlis, Sean Harris, Jack Reynor and Elizabeth Debicki.
Shot on location in Scotland and England, Macbeth is Shakespeare's story of a fearless warrior and inspiring leader brought low by ambition and desire.
Producers are Iain Canning and Emile Sherman of See-Saw Films (The King's Speech) with Laura Hastings-Smith (Hunger). The film was developed by See-Saw Films and Film4 and is majority financed by StudioCanal with Film4.