New minister Françoise Nyssen will appear at the Cannes Film Festival.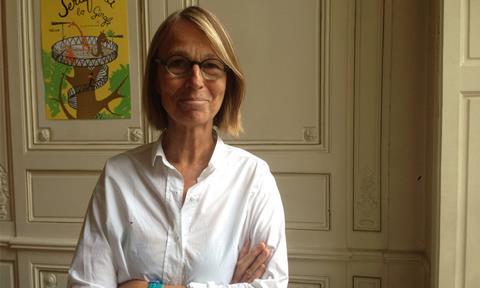 New French President Emmanuel Macron has appointed publishing world heavyweight Françoise Nyssen as France's new minister of culture.
As per tradition, one of Nyssen's first public appearances as culture minister will at the Cannes Film Festival where she will address the French film industry.
She will be flying into storm surrounding the inclusion of Netflix titles Okja and The Meyerowitz Stories in competition in Cannes, which in turn has prompted fierce debate about country's media chronology laws.
The future of these strict media windows – which include a three-year gap between a theatrical and an SVoD release – is likely to be one of the issues on the cultural agenda during Macron's presidency.
While many film professionals, led by the exhibitors, defend their existence, others say they are outdated.
Most film and TV professionals agree they need to be amended but in such a way that does not destroy the intricate financing system they underpin.
Nyssen, who is co-director and president of the Arles-based literary publishing house Acte Sud founded by her father in the 1970s, was a surprise choice.
Speculation had been rife that the position would go to former Canal+ journalist Laurence Haim, start-up expert Axelle Tessandier.
Macron has said he wants to put culture at the heart of his presidential programme.
One of his objectives announced during the presidential campaign was to look at the way the digital giants such as Google, Apple, Facebook and Amazon, known as GAFA in France, and Netflix are altering the cultural landscape and update the country's legislation to fit the digital age.
It now remains to be seen whether Macron's party La Republique en Marche (Republic on Move) wins a big enough majority in parliamentary elections in June to give him meaningful presidential mandate.
If it does and Macron follows through with his promise to bring France's cultural policies up to speed with the digital age, it could be a momentous period for companies on either side of the digital divide.
Photo credit: ActuaLitté/Flickr