Magnolia Pictures and Vendetta Film has bought all rights to Roger Gual's Spanish ensemble-comedy Tasting Menu from Scandinavia's TrustNordisk.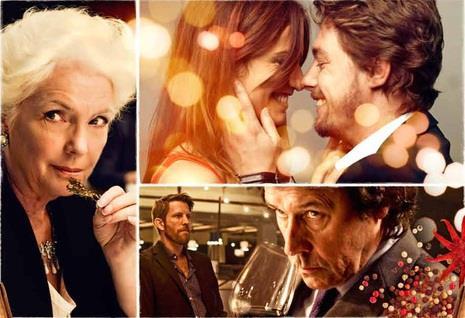 Magnolia has acquired all rights in the US, following screenings of Tasting Menu at this year's EFM in Berlin.
It is the latest deal between Magnolia and TrustNordisk following the acquisition of Lar von Trier's Nymphomanic, Mikkel Sandemose's Ragnarok and Erik Skjoldbærg's Pioneer at the EFM in February.
Magnolia is also set to release Tobias Lindholm's A Hijacking, acquired from TrustNordisk.
Vendetta Film, meanwhile, has secured rights for Australia and New Zealand.
The film centres on a couple who book a table at the world's best restaurant, but by the time their reservation comes up they have already been separated for a year and the place is set to close the following day. Nevertheless, they choose to meet for the unique culinary event.
The cast includes Stephen Rera, Fionnula Flanagan, Claudia Bassols, Jan Cornet and Togo Igawa.
Producer is David Matamoros for Zentropa Internationa Spain and Subotica Limited. Executive producers are Peter Garde and Peter Aalbæk Jensen.
It has previously been sold to Brazil (Art Films); Hungary (Cirko Film); Russia (Voxell Copyright Limited), Korea (Atnine Film); and Taiwan (Swallow Wings Film).
It premiered at the Malaga Film Festival and its Spanish release is set for June 14, distributed by Alfa Pictures.