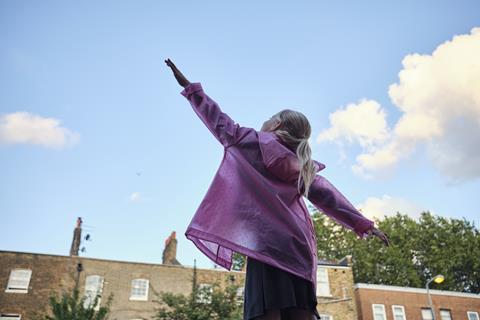 Heading into next week's AFM 2020 Online, Magnolia Pictures International has licensed Venice Horizons winner and Portuguese Oscar submission Listen in a couple of key territories.
Head of international sales Lorna Lee Torres and her team closed deals for Canada with Films We Like, and Spain with Maximus Entertainment.
Lúcia Moniz, Ruben Garcia and newcomer Maisie Sly star in Ana Rocha de Sousa's drama about a Portuguese couple in London who fight to keep custody of their children, one of whom is deaf.
Listen opened in 57 cinemas in Portugal on October 22 and despite the challenges associated with the pandemic the film is approaching 24,000 admissions and has amassed $160,000 to rank as the top Portuguese film at the local box office for the year to date.
The film won five awards at Venice Film Festival: the Orizzonti special jury prize, the Lion Of The Future – Luigi De Laurentiis Award for best debut film, the Bisato D'Oro for best film, the Sorriso Diverso Venezia Award in recognition of highlighting social issues, and the Casa Wabi – Mantarraya Award for a debut film.
Listen was co-produced by Rodrigo Areia's Bando A Parte (Portugal) and Paula Vaccaro's Pinball London (UK).
Torres and international sales manager Marie Zeniter will continue sales at the market next week.