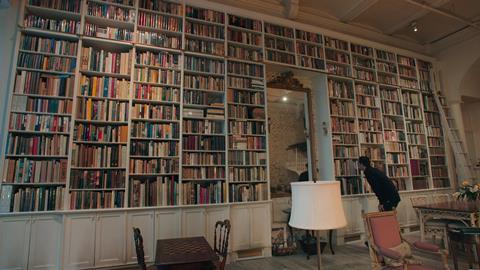 New York-based Magnolia Pictures International has picked up sales rights to documentary The Booksellers and will launch sales in Busan.
Parker Posey served as executive producer on the film, directed by DW Young, which gets its world premiere at New York Film Festival on October 7 and focuses on the world of rare book dealers and collectors.
The Booksellers features interviews with literary figures such as Fran Lebowitz, Susan Orlean, Kevin Young and Gay Talese, and offers a glimpse into rare items, from the most expensive book ever sold – Leonardo Da Vinci's journal The Codex Leicester – to early hip-hop documents.
Judith Mizrachy, Dan Wechsler and Young produced the film. Magnolia executive vice-president Dori Begley and Magnolia senior vice-president of acquisitions John Von Thaden negotiated the deal, which does not cover US rights, with the filmmakers.
Magnolia Pictures International's international sales manager Marie Zeniter will be in Busan with a slate that also includes last month's Toronto International Film Festival opener Once Were Brothers: Robbie Robertson And The Band and Wrinkles The Clown.