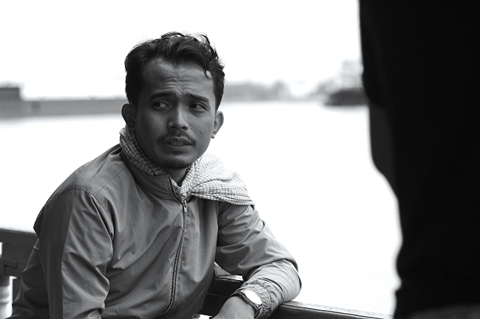 Malaysia's Astro Shaw is teaming with French production company Andolfi Productions and Indonesia's Angka Fortuna Sinema to co-produce Indonesian filmmaker Yosep Anggi Noen's Science Of Fictions.
Set in the 1960s, the project tells the story of a mute man who witnesses a fake moon landing, then tries to convince people in his village what he has seen by dancing and wearing space outfits. However, all the villagers think he is insane.
The film arm of pay-TV giant Astro Malaysia Holdings, Astro Shaw has started investing in a growing number of international projects including Apichatpong Weerasethakul's Cemetery Of Splendor and Jenny Suen's The White Girl. Paris-based Andolfi Productions has credits include Alain Gomis' Felicite.
Anggi Noen previously directed Peculiar Vacation And Other Illnesses (2012) and Solo, Solitude (2016), which both played in Locarno.
Astro Shaw is also in Cannes with Dukun, the first film of Malaysian filmmaker Dain Said (Bunohan, Interchange), which was made in 2006 but never released.
Hong Kong-based sales agent Atrinaga Company is handling international sales on the film, which Astro Shaw has remastered and released in Malaysia last month. The film became a box office hit grossing $2.5m and entering the all-time top ten for Malaysian films in their domestic market.
The film is loosely inspired by the real case of a Malaysian pop star turned witch doctor, Mona Fandey, who accidentally decapitated a politician during a ritual.