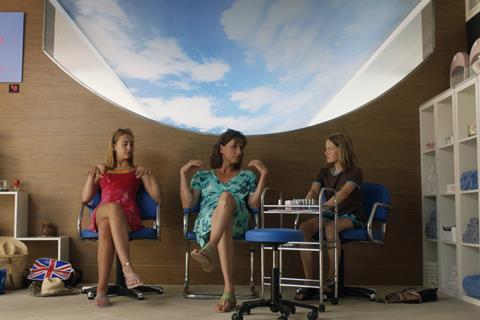 New Europe Film Sales has sold Malou Reymann's A Perfectly Normal Family to September Film in the Benelux.
Nordisk is releasing the film this week in Denmark, after it recently won the Big Screen Competition in Rotterdam. The film also played in the Nordic competition in Goteborg.
Other territories are in negotiations now.
A Perfectly Normal Family, inspired by the director's own life, is about a girl whose relationship with her father changes when he transitions from male to female.
A Royal Affair's Mikkel Boe Følsgaard plays the father, and the cast also features Kaya Toft Loholt, Rigmor Rante and Neel Rønholt.
Matilda Appelin produces alongside Rene Ezra for Nordisk.
New Europe, which recently had its first Oscar nomination for Jan Komasa's Corpus Christi, is starting pre-sales at EFM on Valdimar Jóhannsson's Icelandic supernatural drama Lamb, starring Noomi Rapace, which is now in post-production. The film has had a strong response from industry at its work-in-progress presentations in Les Arcs and Goteborg.