Doc about footwear designer picked up by Music Box Films.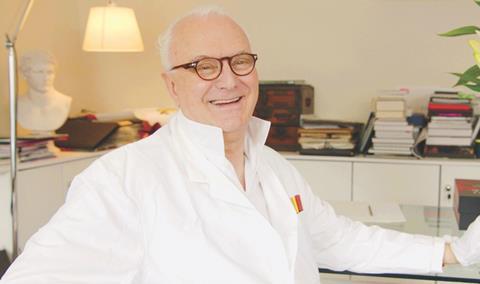 Music Box Films has acquired North American rights to the documentary Manolo: The Boy Who Made Shoes For Lizards.
Michael Roberts' film profiles Manolo Blahnik, the influential footwear designer whose shoes have been among the most coveted fashion items for decades.
Music Box plans an autumn theatrical release. Content Media represents international rights.
Manolo: The Boy Who Made Shoes offers a behind-the-scenes look at Blahnik's world and features interviews with the man himself as well as a panoply of notable figures from the world of fashion and arts.
Vogue editor Anna Wintour, Rihanna, Paloma Picasso, Candace Bushnell, Charlotte Olympia, Iman, Rihanna, Naomi Campbell, David Bailey, Isaac Mizrahi, Rupert Everett, Karlie Kloss are among the contributors.
Neil Zeiger, Gillian Mosely and Bronwyn Cosgrave served as producers, while the executive producers are James Cabourne, Tiggy Maconochie, Ralph Shandilya and Anne Morrison.
Music Box Films president William Schopf brokered the deal with Content Media Corporations' executive vice-president of sales and distribution Jonathan Ford.
"We are thrilled to give audiences an insightful look at one of fashion's most talented artists," Music Box Films' director of theatrical distribution Brian Andreotti said.
"We look forward to working with Manolo Blahnik, Content Media, and the creative team behind the film."
"We are excited to have Music Box on board for the US release of this engaging and uplifting film," Ford said. "They are the perfect partner to bring the film to a fashion and shoe loving US audience."