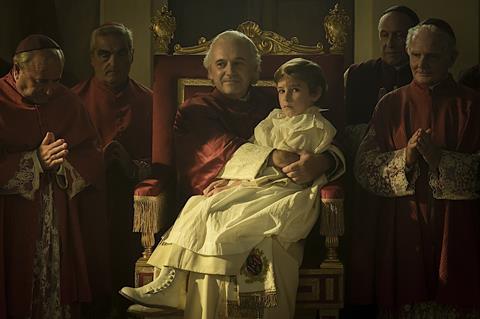 Marco Bellocchio's Kidnapped has secured multiple international sales since world premiering in Competition at Cannes, including a deal to Curzon for the UK and Ireland.
Earlier this month, sales company The Match Factory announced it had sold film to Cohen Media for North American.
The Match Factory has since secured deals in: United Kingdom and Ireland (Curzon), Australia and New Zealand (Palace Entertainment), Japan (Fine Films), Latin America (Cine Video y TV), Spain (Vertigo Films), Benelux (Cherry Pickers), Switzerland (Agora Films), Poland (Best Film), Portugal (Alambique), Greece and Cyprus (Rosebud.21), Czech Republic and Slovakia (Aerofilms), Ex-Yugoslavia (MCF Megacom), Hungary (Vertigo Media), Baltics (Kino Pavasaris), Bulgaria (Art Fest), Israel (United King Video), Ukraine (Traffic Films), Taiwan (Light Year Images) and Indonesia (Falcon Pictures). Further territories are currently in negotiation.
Kidnapped, based on the true story of the kidnapping of a young Jewish boy, is a production by IBC Movie and Kavac Film with Rai Cinema in coproduction with Ad Vitam Production (France) and The Match Factory (Germany), coproduced with the participation of Canal+, Ciné+, Bayerischer Rundfunk, ARTE France Cinéma in association with ARTE and Film-und Medienstiftung NRW with the support of Région Ile-de-France, and is produced by Beppe Caschetto and Simone Gattoni.
Ad Vitam will distribute the film in France and 01 Distribution is handling the distribution in Italy. The film opened in Italian theatres on May 25 where it has gathered more than 240,000 admissions, according to The Match Factory.
The film received support from MIC Ministero della Cultura and the Emilia-Romagna region through the Emilia–Romagna Film Commission.