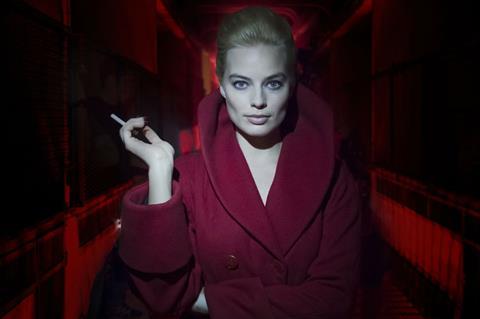 Arrow Films has picked up UK rights from Highland Film Group to Vaughn Stein's noir thriller Terminal starring Oscar nominee Margot Robbie (I, Tonya) and Simon Pegg.
Arrow has earmarked a summer release for Terminal, which follows the intertwined lives of two assassins, a teacher battling a fatal illness, an enigmatic janitor, and a curious waitress leading a double life.
Mike Myers, Max Irons, Dexter Fletcher and Nick Moran also star.
Robbie produced alongside Tom Ackerley and Josey McNamara through their LuckyChap Entertainment, with David Barron of BeaglePug, Highland Film Group's Arianne Fraser, Molly Hassell, and Teun Hilte.
Arrow acquisitions director Tom Stewart said: "Arrow Films is incredibly thrilled to be bringing Terminal to UK and Irish audiences this summer. We're also delighted to be again working with everyone at Highland along with all the incredible talent involved."
Stein added: "I am delighted to be working with Arrow on the UK release of Terminal. They are an innovative, creative and ambitious company held in the highest regard; a perfect partner for Terminal."
Highland Film Group CEO Arianne Fraser brokered the deal with Arrow Films' Stewart.
Highland Film Group's slate includes: Nick Cassavetes' The Manuscript starring Scott Eastwood and Morgan Freeman; Michael Cristofer's The Night Clerk starring Tye Sheridan; and Berlin, I Love You with Helen Mirren, Keira Knightley, Jim Sturgess, Mickey Rourke, Diego Luna, and Jenna Dewan Tatum.
Arrow Films' recent UK releases include Blade Of the Immortal and Aquarius.