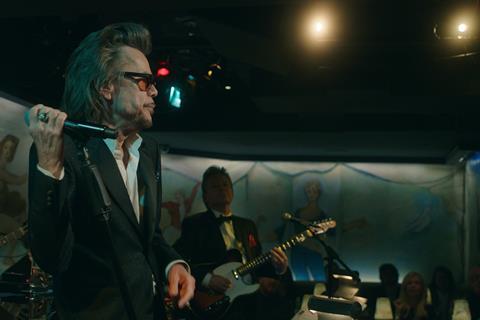 Martin Scorsese is directing a feature for Showtime Documentary Films about David Johansen, frontman of revered punk pioneers the New York Dolls.
The film will reveal the many faces of Johansen, who grew up on Staten Island and arrived aged 16 in New York's East Village where the counter-culture revolution was in full swing.
He led the Dolls in the 1970s, inhabited the alter ego Buster Poindexter in the 1980s, and played blues with the Harry Smiths in the 1990s.
David Tedeschi will co-direct with Scorsese, and Scorsese and Sikelia Productions will serve as executive producers alongside Brian Grazer, Ron Howard and Imagine Documentaries, Rick Yorn, and Mara Hennessey.
The documentary is produced for Showtime by Margaret Bodde for Sikelia Productions, and Justin Wilkes and Sara Bernstein of Imagine Documentaries.
"I've known David Johansen for decades, and his music has been a touchstone ever since I listened to the Dolls when I was making Mean Streets," said Scorsese. "Then and now, David's music captures the energy and excitement of New York City. I often see him perform, and over the years I've gotten to know the depth of his musical inspirations.

"After seeing his show last year at the Café Carlyle, I knew I had to film it because it was so extraordinary to see the evolution of his life and his musical talent in such an intimate setting. For me, the show captured the true emotional potential of a live musical experience."