Dogman, the Matteo Garrone drama that had its premiere in competition at the recent Cannes Film Festival, has been picked up for UK distribution by Curzon.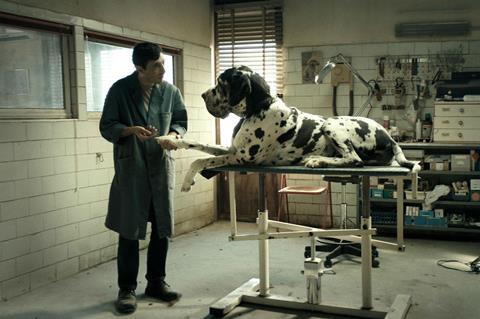 Styled as an 'urban western', the film follows Marcello (played by Marcello Fonte), a gentle-spirited dog groomer, who finds himself involved in a dangerous relationship with Simone (Edoardo Pesce), a former violent boxer who terrorizes the entire neighbourhood. In an effort to reaffirm his dignity, Marcello must submit to an unexpected act of vengeance.
Fonte won the festival's best actor prize this weekend.
The deal was negotiated by Gabrielle Stewart from Hanway, which represented UK rights. Rai Com represents the rest of the world.
Garrone's credits include the Neapolitan-language gang thriller Gomorrah and the fantasy drama Tale Of Tales. The latter was distributed by Curzon in the UK.
Curzon also has UK rights to two further films from this year's Cannes Competition: Pawel Pawlikowski's Cold War and Lars Von Trier's The House That Jack Built. The company will also release Cannes Directors' Fortnight selection Birds Of Passage from Cristina Gallego and Ciro Guerra.
Louisa Dent, MD of Curzon Artificial Eye, commented: "Dogman is taut, tense and brilliant filmmaking. It is a pleasure to be working with Matteo Garrone and our friends at Hanway again."
Jeremy Thomas, Dogman producer, added: "We are all so happy for the stellar reaction to Dogman at Cannes, and that it will be seen soon in the UK, and I feel even more confident that Matteo Garrone will make a unique and special film of the original Pinocchio story, which we start shooting later this year."