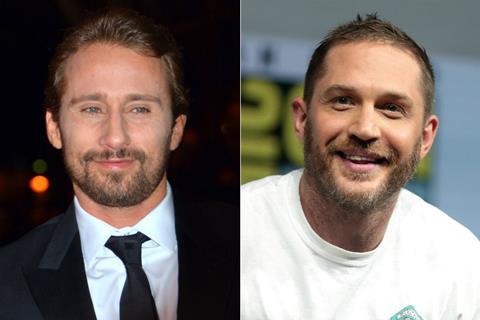 Belgian actor Matthias Schoenaerts has signed to star in Wildlands, a bomb disposal thriller directed by Australia's Kim Mordaunt and produced by Tom Hardy's UK company Hardy Son & Baker.
Based on a screenplay by Mordaunt and John Collee, the film will follow a jaded and reckless bomb disposal specialist who is sent to a village in Angola. His efforts to make the village safe from land mines are confronted by spirited locals, bomb-sniffing African pouched rats, and increasingly perilous circumstances.
Wildlands was developed by Mordaunt and Sylvia Wilczynski's Australian company Red Lamp Films, which will produce alongside Hardy and Dean Baker of Hardy Son & Baker.
UK sales agent HanWay Films has picked up worldwide rights, and will commence sales at next week's Cannes virtual market.
"It is always inspiring to find that nature can be more powerful and capable than technology, and that the strength of community, love and people can triumph over war and destruction," added HanWay's managing director Gabrielle Stewart of what drew the company to the project.
Schoenaerts' credits include Michael R Roskam's Bullhead, Jacques Audiard's Rust And Bone and Luca Guadagnino's A Bigger Splash.
Mordaunt's 2013 debut The Rocket won multiple awards on the festival circuit, including the best debut film and the Generation Kplus Crystal Bear at the Berlinale.
He has spent time with the real-life bomb disposal women, men and rats of Angola which feature in Wildlands. "Now more than ever we need stories that show men and women, black and white, nature and technology, working together and moving forward," said Mordaunt.