EXCLUSIVE: Straight Outta Compton co-writer Jonathan Herman has written the screenplay, Giulio Ricciarielli will direct.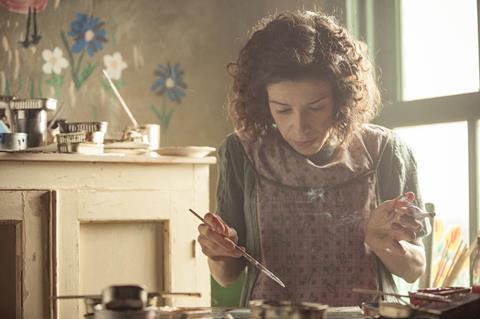 Bob Cooper, one of the producers on Maudie through his company Landscape, has disclosed details of a new project through Storyscape Entertainment, the LA-based company he launched with Richard Saperstein in late 2015.
The partners have signed Giulio Ricciarielli, the director of Germany's Oscar submission Labyrinth Of Lies, to direct crime thriller Rites Of Men from a screenplay by Straight Outta Compton co-writer and Scarface remake writer Jonathan Herman.
Cooper and Saperstein and Anthony Jabre will produce the project about a man who will stop at nothing to find his 16-year-old son's killers and in the process finds the strength to forgive and becomes a better father.
Storyscape also has Entering Hades with Michael Fassbender set up through its first-look deal at Broad Green Pictures, while the pipeline at other studios includes The War Magician to star Benedict Cumberbatch.
Meanwhile, Japanese distributor Shochiku has picked up rights to Aisling Walsh's two-hander Maudie, which stars Sally Hawkins as the arthritic Canadian folk artist Maud Lewis and Ethan Hawke as a gruff but loving husband.
The film premieres tonight (Sept 12) at Toronto International Film Festival (Sept 8-18) in the Special Presentations strand. Mary Young Leckie, Susan Mullen, Mary Sexton and Heather Haldine also produced.
Canadian sales outfit Mongrel International's chief Charlotte Mickie and her team are continuing talks with buyers here and previously licensed rights in Australia (Transmission), German-speaking Europe (NFP Marketing And Distribution), France (La Belle Company) and Benelux (Imagine Film Distribution).
Deals also closed in Middle East (Front Row), Poland (Hagi), former Yugoslavia (MegaCom Film), South Korea (AUD), Israel (Shoval) and airlines (Jaguar). Chantal Chateauneuf negotiated the Shochiku deal for Mongrel International.