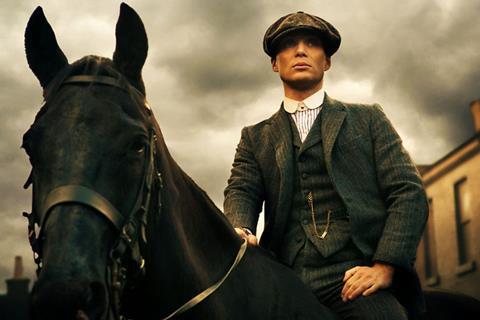 UK digital entertainment studio Maze Theory is to develop gaming experiences around Doctor Who and Peaky Blinders after securing investment from the UK Creative Content EIS Fund, which was launched last year in association with the BFI.
The London-based firm, known for its work in virtual reality gaming, will also use the funding to invest in new and original content, which will be made available across PC, console and mobile devices.
The undisclosed investment marks the third from the UK Creative Content Fund, launched last year to take advantage of the government's Enterprise Investment Scheme (EIS) to support independent companies working across film and television.
The EIS is looking to invest around £2m in 10 independent companies per year and previously backed Colin Firth's Raindog Films and TV production company Wonderhood Studios, run by former Channel 4 chief executive David Abraham.
Management of the fund is overseen by Calculus Capital, which specialises in securing EIS and venture capital trust investment, and screen finance company Stargrove Pictures, run by former Ingenious Media executive Stephen Fuss.
Maze Theory has also received a second grant (the Immersive Technology Investment Accelerator) from the Government's UKRI Audiences of the Future Programme, which also included a match funding investment from Vive X.
The Doctor Who franchise expansion will begin early next year with the launch of a game across gaming consoles, PC and mobile being developed in partnership with Kaigan Games. It will continue a planned trilogy of games, the first of which was Doctor Who: The Edge Of Time VR game which launched in November 2019.
Maze Theory also plans to extend its forthcoming VR game Peaky Blinders - The King's Ransom, when it launches in 2021, and is in development on a feature-length VR game – previously known as The Vanishing Act – centred around futuristic technology.