Veteran producers announce new slate with supernatural thriller and Bhopal doc.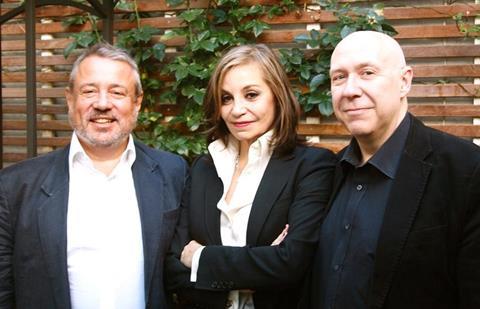 Veteran industry executives Colin Vaines, Hamish McAlpine and Carole Siller are joining forces on production outfit Broadstairs Films.
The company's first slate features include Lost Girl - a London-based supernatural thriller about a kidnapping that goes awry with horrifying consequences, based on a story by McAlpine and written by Susan Everett.
Also on the slate is documentary Bhopal, about the deadly man-made disaster in India which saw an American-owned pesticide plant leak deadly chemical gas over densely packed slums.
Splitting their time between the UK and LA, the partners will be at the AFM to cement relationships.
Siller said: "The reason the three of us have come together is because we each bring something extremely valuable to the table.
"We complement each other brilliantly, with Hamish's proficiency in bringing movies to audiences, Colin's expertise in filmmaking having produced an array of critically acclaimed and commercially successful movies, and my knowledge of international business strategy and finance - we make a really great team."
McAlpine and Siller are best known for spearheading Tartan Films, while former Miramax and GK Films executive Vaines has produced or executive produced titles including Gangs of New York, The Rum Diary, The Young Victoria and Miss Potter.
The three partners will continue developing their own independent slates with other producers.